TORONTO — Not even Category 5 hurricanes can keep Canadians away from the Caribbean, as recent figures from the Caribbean Tourism Organization (CTO) have proven.
At a press conference in Toronto yesterday to highlight Caribbean Week in Canada, Hugh Riley, CTO's Secretary General, praised Canada for being a "strong performer" in the first half of 2017, with arrivals up 6.4% when compared to the same period in 2016. This was a significant rebound from what Riley referred to as an "uncharacteristically feeble performance" in 2015, when tourist arrivals from Canada fell by 3.4%.
Thankfully, he said, this downturn has made a quick turnaround, with this year's strong performance contributing to an overall 5.2% growth in international tourist arrivals to the Caribbean in the first half of 2017.
"This was ahead of the growth rate of 2.5%-3.5%, which had been our CTO forecast, and it's been a reflection of economic stability in the market, expansion and inauguration of flights by major carriers, and new marketing and product development initiatives," he said.
The Canadian market is expected to continue to register growth this year despite Hurricanes Irma and Maria, which impacted approximately 25% of CTO's member countries. By the end of 2017, the organization anticipates that the number of Canadians visiting the Caribbean will surpass the 3.4 million mark.
However, considering the strength of Irma and Maria, it's understandable that travel to the region has been severely affected. As a result of blanket media coverage and travellers not realizing just how big and vast the Caribbean spans (Dominica to Grenada is the same distance as Toronto to Detroit, while Turks & Caicos to Curacao is more than twice the distance as Toronto to Montreal), there has been a slowdown in travel since the storms.
Consequently, the CTO – which projected robust growth prior to the hurricanes – has lowered its forecast for 2017 to between 1%-2%, with a similar growth rate projected for next year. The revised forecast is based on a number of factors, said Riley, including figures provided by CTO's partner OAG, which reported that in the month of October, the number of flights to the region fell by 6.7%, while seat capacity contracted by 4.1%.
But Riley remains optimistic, saying that overall the year's capacity to the region grew by 5% for the first nine months of 2017 when compared to the same period last year. In addition, the Conference Board of Canada, which expects the overall impact of the hurricanes to likely be "minimal, predicts that Caribbean airlift from Canada will be stable, with capacity up by double digits to about a dozen Caribbean countries through to July 2018.
The main takeaway message, stressed Riley, is that the Caribbean is open for business, and that some 75% of the region was "completely unscathed" by the hurricanes.
"Already virtually all the affected countries are reporting that they're open again for business, although not at full capacity, with every one of them planning some sort of event either later this year or early next year," he said. "We're in the midst of gathering funds for an aggressive campaign across all media to get the message out that the best way to help the Caribbean is to visit the Caribbean."
The first country to put money on the line to get the campaign up and running was Saint Lucia, which did not suffer any damage from the hurricanes. According to Dominic Fedee Minister of Tourism for Saint Lucia, who also spoke at the press conference, the island did not hesitate to come to the aid of affected sister islands, acting as a base for international humanitarian assistance in the aftermath of the storms.
"I'm so proud of the people of the Caribbean and the way they've been recovering. We've recognized one thing: the need for us to stay and work together, and to keep forging ahead in unity and strength," he said. "That has been the spirit in which we've responded to this storm. We recognize that the Caribbean is strongest when all of our individual parts are operating at an optimal."
More news:
AMResorts sets its sights on Saint Lucia with 2 new hotels opening in 2020
Fedee went on to report that the Canadian market has paced ahead of the regional average, due in large part to the investment of Blue Diamond, the result of a partnership between European tour operator TUI and Sunwing.
"We are up 10% from Canada, which is performing very steadily for us. It's our third largest market, and we continue to see tremendous dividends from the Canadian market," he said.
With the Caribbean as a whole ending the year on a relative high note, Riley is already looking ahead to 2018, which he announced has been designated "The Year of Rejuvenation" in the region. Following the success of the Year of Romance in 2016, and this year's Year of Adventure, next year's theme will focus on the Caribbean's wellness offerings, which range from beachfront workouts and yoga retreats to wellness resorts and spa treatments.
"The notion of being rejuvenated in our part of the world is one more reason to let us pamper you in 2018," said Riley. "Together, let us invite everyone to help themselves to some Caribbean rejuvenation."
Riley called on travel agents to help spread the word that the Caribbean is up and running, and that it has much more to offer than just beaches and all-inclusives. He credits agents for being strong supporters of the region's recovery efforts, not only through bookings but also bu actively participating in the conversation.
He told Travelweek: "Agents in this country have been steadfast in their support of the Caribbean. They've gone to our countries, they've been in touch with the CTO, so our continuing message to them is to keep challenging us because agents have an inside track. Their ability to provide information that their clients can't easily get is the key to their success."
Tourist boards and travel partners participated in a media marketplace immediately following the press conference. Here's a roundup of what we learned:
SAINT LUCIA:
The Saint Lucia Tourist Board has just launched a program called 'Village Tourism', which seeks to transform villages previously dependent on agriculture and fishing into tourism destinations. As part of this new program, Saint Lucia's downtown market will be completely transformed.
The island's total room stock will increase by 50%, seeing 2,000 additional hotel rooms in the next four years. The most notable hotel openings include a 250-room Fairmont hotel in the south of the island, a Ritz-Carlton (which has just broken ground), Sandals LaSource St. Lucia (the brand's fourth property on the island), and two new properties by AMResorts, which mark the company's entry into Saint Lucia.
To accommodate growth, plans have been announced for a completely refurbished airport terminal, a project that will cost US$200 million.
TURKS & CAICOS:
Due to the fact that Turks & Caicos is a relatively new tourist product, with everything on the island being less than 20 years old (structures have been built to Miami-Dade code standards), the island was able to withstand much of the storm with minimal damage.
Turks & Caicos is more than 90% open, with Beaches (its largest product with 758 rooms) committing to a Dec. 14 reopening date.
Water and power have been restored on all islands, and both JAGS MacCartney International Airport in Grand Turk and Providenciales International Airport back to full operation.
Most hotels and resorts are already welcoming guests, including Seven Stars, The Palms, Gansevoort Turks + Caicos, Grace Bay Club, The Shore Club, Blue Haven Resort, and Somerset.
Opening dates for additional hotels are as follows: Alexandra (Nov. 15); Point Grace (Nov. 16); Ocean Club (Nov. 20); Ports of Call (Nov. 25); Amanyara, Bohio Dive Resort, COMO Parrot Cay, East Bay Resort (Dec. 15); Sailrock (Dec. 16); and Club Med (Jan. 31, 2018).
More news:
Hong Kong retains title of world's top city for international visits, but second place is closing in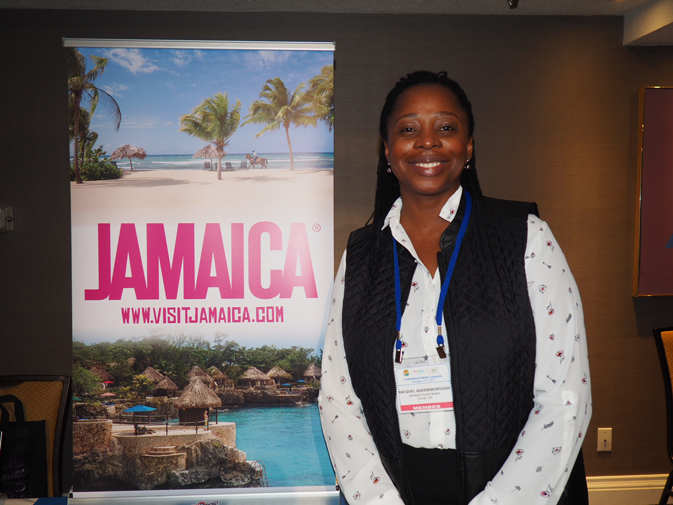 JAMAICA:
The island of Jamaica was also untouched by the storms, with business operating as normal.
Last year, approximately 3,000 new and refurbished hotel rooms were added to the island's accommodation stock, with an additional 1,100 new rooms being added this year. Between 2018 and 2021, the island will have added more than 12,000 new rooms.
The 150-room Breathless Resort & Spa officially opened in February as an ultra-modern, adults-only resort featuring luxury accommodations, spa and DJs.
Royal Decameron has completed its third property in Jamaica, the 146-room Royal Decameron Cornwall Beach in Montego Bay, which also opened in February.
The property formerly known as Grand Lido Negril has three resorts operating under the Royalton umbrella: Grand Lido, Royalton Negril Resort & Spa, and Hideaway at Royalton Negril, all of which opened in March 2017.
BAHAMAS:
The Islands of The Bahamas came through the hurricane season without impact to its primary tourism product, which includes airports, cruise ports, hotels and attractions.
This past April, Baha Mar opened its doors on Cable Beach with the debut of Grand Hyatt Baha Mar, with the addition of two more hotels still to come (SLS Baha Mar this fall, and Rosewood Baha Mar in spring 2018.
Meliá Nassau Beach Resort All-Inclusive debuted a three-year, $19.1 million renovation this past spring, featuring contemporary guestrooms and suites, three resort pools and lush gardens.
The One&Only Ocean Club reopened its doors in February 2017 after undergoing major renovations to The Hartford Wing. Updates also include a redesigned Hartford Courtyard and the new Martini Bar, complete with a specialty olive menu.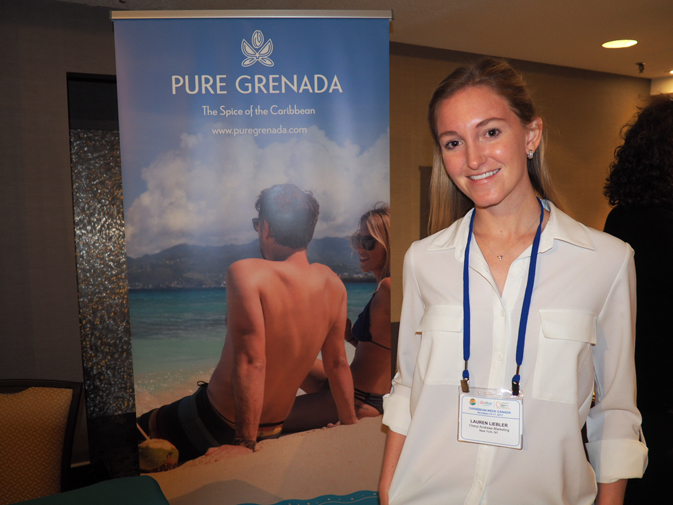 GRENADA:
Grenada suffered no damage as a result of the storms.
As a result of itinerary changes for many Caribbean cruises, there will be 18 extra cruise calls to Grenada, with the additional brands being Costa Cruises, P&O, Seabourn, Windstar and MSC.
Calabash Luxury Boutique Hotel recently announced that it has been invited to join the prestigious group Relaix & Châteaux. The hotel reopened on Oc. 4 after eight weeks of renovation.
The AAA Five Diamond Spice Island Beach Resort has reopened following a short renovation in September. Updates include an open-air yoga pavilion overlooking Grand Anse Beach.
SNUBA is now being rolled out throughout the Sandals/Beaches chain, with Sandals LaSource Grenada being the first property to offer it. It can be booked directly through the resort's Aqua Center or via Island Routes for non-guests, and is priced at US$117 per person.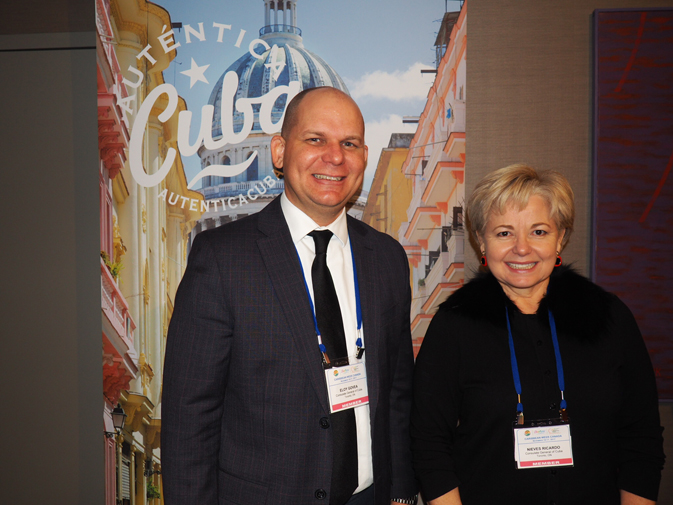 CUBA:
After suffering extensive damage as a result of Hurricane Irma, Cuba's Cayos (Cayo Santa Maria and Cayo Coco) officially reopened to tourists last week.
Cuba's airports are now fully open, and Havana, which experienced flooding in some parts, is back to normal. All other tourist destinations are fully operational.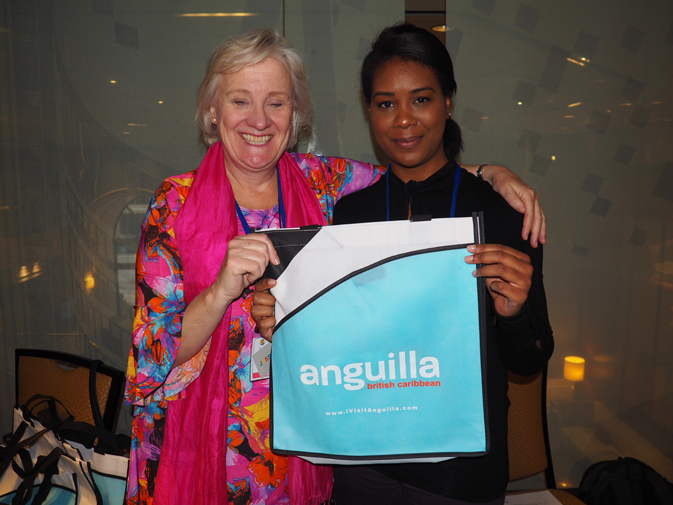 ANGUILLA:
The number of affected visitors in Anguilla was minimal, as a majority of hotels and restaurants on the island close from the end of August through mid-October for renovation and refurbishing. Both Hurricane Jose and Hurricane Maria bypassed the island.
Phone and Internet communications have been restored to most parts of the island; roads and beaches have been cleared and electricity has been restored to many villages through Crocus Hill and The Valley.
The Four Seasons, Malliouhana, and Zemi Beach House aim to reopen in the first quarter of 2018. The CuisinArt Golf Resort and Spa, and the Reef by CuisinArt anticipate a soft opening in summer 2018.
The Belmond Cap Juluca has closed in August for a long-term, multi-million-dollar renovation, reopening in November 2018.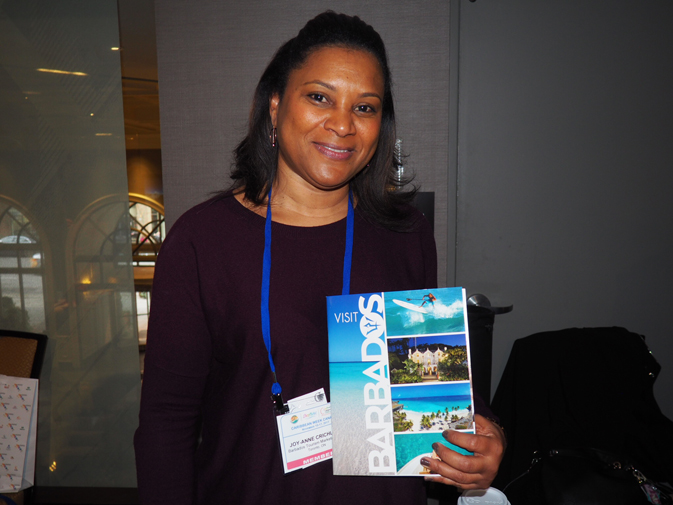 BARBADOS:
Barbados was not impacted by either hurricane.
Next year, the island will be celebrating its culinary diversity through a year-long calendar of events. January-April has been designated as 'Sugar & Rum Season', with activities taking place that include rum distillery tours, cooking classes, chocolate making classes, walking and bus tours, lectures, slave route tours and sugar and rum spa treatments.